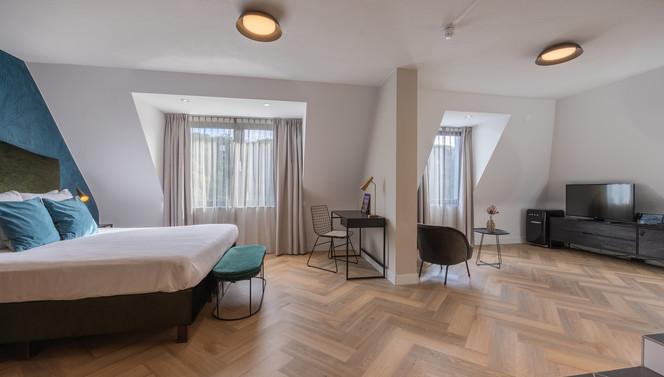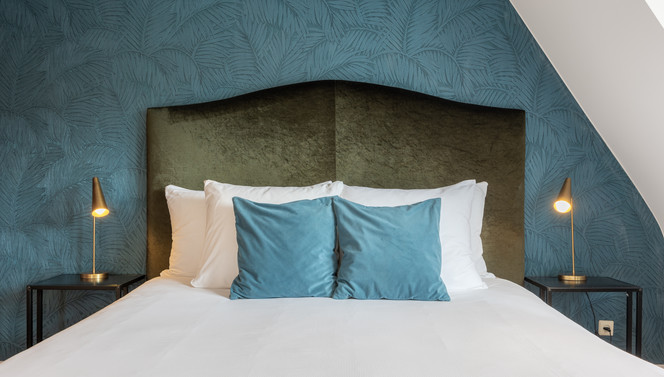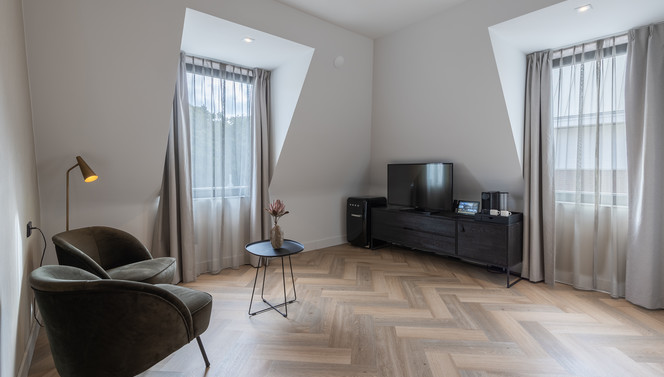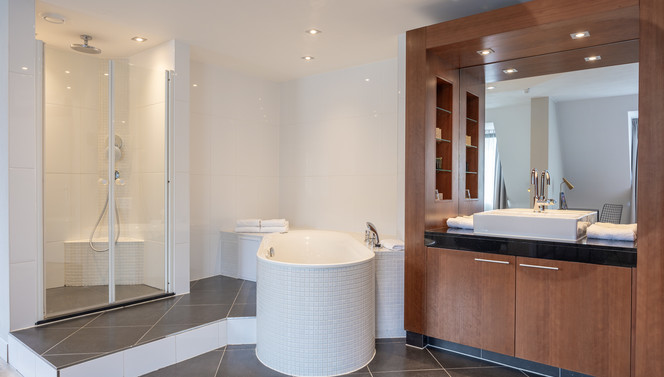 52 m²
Whirlpool bath
NB! We are currently under renovation. We do our utmost to limit the inconvenience to our guests.
View all photos
Looking for a spacious room with its own intimate and cozy atmosphere? Then the Junior Suite is exactly what you are looking for. The Suite is located on the second floor, has an area of 52 m2 and offers a beautiful view of the woods of Wassenaar. The suite is comfortably furnished, equipped with a sitting area with coffee machine, a spacious double bed and an open bathroom with rain shower and a separate bath. Naturally, the room has a separate toilet and various toiletries are available.
No smoking I No pets
All rooms are non-smoking. Pets are not allowed in this hotel room
Deposit
We would like to point out that for our suites a deposit of €250.00 is required upon check-in. If the suite has been left in a tidy condition and our house rules have been guaranteed, we will return this deposit at check-out. If you have paid the deposit in cash, we will check the suite before your departure and ask you to wait in the lobby. With a debit or credit card authorization you do not have to wait, the room will then be checked at a later time, after which - if the suite has been left in a tidy condition - the payment will be refunded or the authorization will be released.
Upgrade options
We offer all kinds of extras to make your stay even more pleasant. Do you have something to celebrate or would you like something delicious in your room? View our page with upgrade options
Hotels for Trees
Do you want to contribute to a greener world? You can! Hotel Den Haag – Wassenaar has started a collaboration with the Hotels for Trees Foundation. With this we support the initiative to plant a tree for every day that you, as a hotel guest, choose to skip the interim room cleaning for a multi-day stay.
If you want to use this, you can indicate this at check-in or during your stay via the tablet in your hotel room.