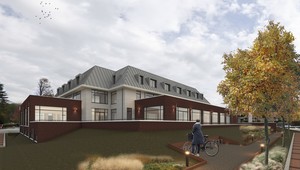 Start!
Wednesday the 22nd of September 2021 was a festive day at Van der Valk Hotel Den Haag - Wassenaar!
The whole family was here to celebrate the official start of the renovation. As a symbol the old and the new direction digged the first hole.
While enjoying a glass of Champagne and some oysters, it was a special moment for everybody.
Here you can see an impression of this beautiful day!